About Us
Speediness,professional attitude&utmost satistaction
Philosophy: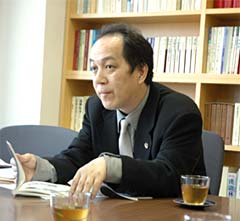 I have been working as a lawyer mainly in the areas of civil affairs and administration in bankruptcy. I have found that in such cases speediness and accuracy are of paramount importance. Working fast was one of the qualities I may have developed while in my former career as a judicial scrivener. Without speed, only a limited amount of work can be achieved and competitions can be lost, to the dissatisfaction of the clients. However, the fact that some difficult cases call for a more careful and thorough examination should not be overlooked. Since lawyers are expected to give utmost service to their clients, it would be meaningless unless they were able to provide some tangible advantages, including comfort, to their clients.
 Besides, I seek to be flexible and scrupulous in dealing with my clients, by making the most of our position as an independent office. Therefore, in major cases, it is also possible for us to cooperate with other law offices if necessary.
Scope of Activities: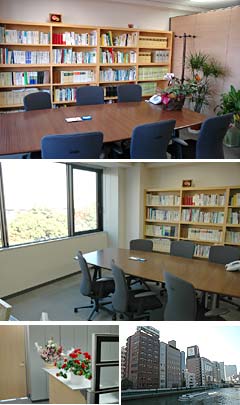 1.Civil affairs in general

Collection of claim including receivables; inheritance; traffic accidents; leasing; real estate

2.Administration in bankruptcy

Well experienced as an administrator in bankruptcy entrusted by the courts (e.g. sale of real property, collection of claims)

3.Corporate legal affair

Labor; management;
compliance

4.Specialized in cases involving non-Japanese nationals

Trials of the companies managed by foreigners; trials of foreign individuals; claims for receivables against Japanese debtors; legal counsel concerning civil cases; English and French contracts.

5.Maritime and Aviation affairs

Maritime and Aviation affairs in general(Registerd as a marine counselor in September, 1997).